Excavating Contractors in Hoquiam, WA
As one of the leading excavating contractors in Washington, Backhoe Northwest, LLC specializes in excavation, landscaping and tree services, backed by decades of expertise and a full inventory of equipment. Our skilled professionals go the extra mile to make sure your land is cleared, prepped and shaped exactly as your project demands. We serve Hoquiam, Ocean Shores, Grays Harbor City, Cosmopolis, and Grays Harbor County, WA. Get a quote on service today.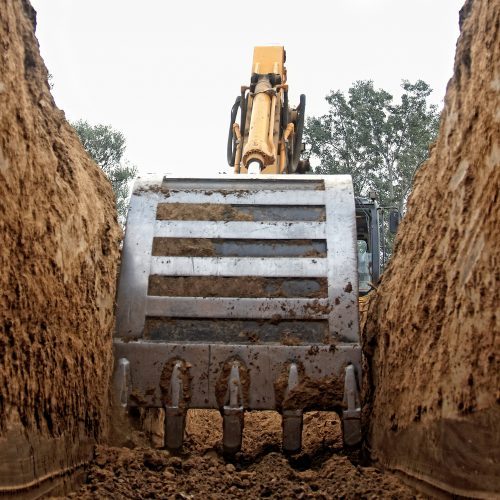 The Best in Local Excavation Companies
What's your vision for your landscape? Whether it's clearing brush and excavating so you can start fresh or simply shaping the land for your lawn and garden, Backhoe Northwest, LLC is ready to help. We have an entire fleet of earthmoving equipment on-hand, and more than 40 years of combined experience at our backs. We're the premier choice in excavation companies, and we continue to prove it with every job we tackle. No matter the size or scope of the job, or the features of your property, we're prepared to deliver the services you need to get the most out of your landscape.
Our landscaping contractors are fully tailored to meet the needs of your specific property. In fact, we even take on the jobs that other companies can't! From grading and erosion control to ditching and foundation digging, we can work directly with customers or in tandem with developers, to achieve the landscape your property needs. Best of all, we're versatile at any stage of a project—whether you're prepping for initial construction or adding the finishing touches to a beautifully-designed landscape. Contact the best in landscaping companies today to learn more about how we can leverage our equipment and experience for the betterment of your property.

All of our equipment operators are fully certified and experienced, ensuring exceptional results for your project!

We're pleased to be a recognized member of our local Chamber of Commerce.

We have an entire fleet of excavation equipment, to ensure we're well-equipped for whatever tasks your job holds.

Our team is ready to provide you with a quote on services.

We stand behind our work and always strive to meet the highest expectations of our customers.
Shape Your Yard With Our Landscaping Contractors
From land clearing and demolition to landscaping, grading, tree services and more, we're the experts to call when you need quality work on your property, done fast! Get a quote today.
Providing local excavation and professional landscape services to the following areas:
Hoquiam, WA
North Beach Ocean Shores, WA