For all your landscaping materials Ocean Shores WA needs, the team at Backhoe Northwest, LLC, located in Hoquiam, WA, has your back.
It is essential that you choose the right type of landscaping materials if you are going to be working in the outdoor areas. As landscaping and excavating contractors, we offer some of the best landscaping materials, including rocks, sand, gravel, recycled materials, mulch, and bark. Best of all, our supplies can be purchased in bulk.
Bulk Landscaping Materials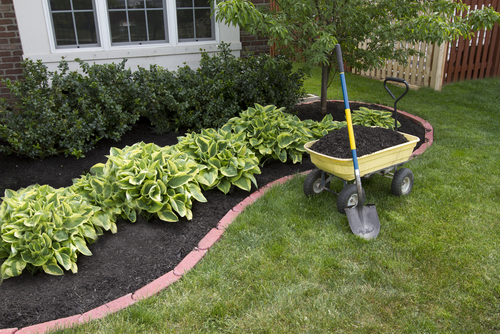 If you're looking for landscaping supplies Ocean Shores WA, you've come to the right place. Our materials are high-quality and set us apart from other supply companies.
We understand how important it is to use the right materials. Our materials do not contain any clay, hardpan, or weeds.
However, our soils do contain black mulch, which can provide your lawn and plants with the nutrients that they need. All you need to do is simply give us a call and let us know what you need.
We offer:
Bark & Mulch
This is one of the most important parts of any landscaping service or garden design. Mulch is beneficial in that it provides temperature moderation, moisture retention, control of weeds, and much more.
We offer organic compost, wood mulch, fir bark, and more. It doesn't matter what color or size you're looking for, because we've got it in stock.
Rock & Sand
All gardens and landscapes begin with a nice foundation. This is why we offer bulk sand and rock to give your landscape a more decorative look.
Additionally, we offer various rocks for rockeries.
Gravel & Crushed Rock
We also offer gravel products and crushed rock for various projects.
Decorative Stone
Are you searching for decorative stone for your landscaping project? If you wish to add function and beauty to your landscape, another way to do this is by adding natural decorative stone. Fortunately, natural stone will not decompose or fade, so you won't have to replace it regularly.
Contact Us Today
Depending on your project, we can also help you choose the right sand and gravel materials for you. Our goal is to be able to meet your needs in Hoquiam and Ocean Shores, WA, in a friendly and professional manner.
We respect our customers' needs and will do whatever it takes to make sure that you receive the materials you need. Contact us now; give us a call today at 360-581-3965.